Africa Microgrids
Microgrids and off-grid home solar systems in Africa are being rapidly deployed where the utility grid has failed.  There are more people on the planet without electricity than when Edison first invented the lightbulb, and many of those people are in Sub-Saharan Africa.  Two in every three Africans do not have access to electricity at all, instead relying on expensive and dangerous kerosene.
Given the savings over Kerosene, avoided infrastructure costs, and cascading benefits, the investment opportunity for Africa microgrids, and there is a policy push to fairly value and promote off-grid and microgrids in Saharan Africa.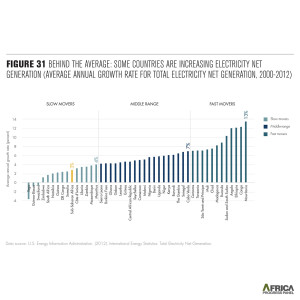 MICROGRID PROJECTS IN AFRICA
The current situation presents a tremendous opportunity for microgrid developers to harness new technologies and business models to scale solutions, and many entrepreneurs have been busy doing just that.
Off the African coast is a hub for more traditional, island microgrids by companies like ABB.  These microgrids are reducing their dependence on imported fuel by incorporated wind and solar generation to their existing microgrid infrastructure.
Acscension Island in Saint Helena has introduced 1650 kW of wind to its existing microgrid.  Annobon Island in Equatorial Guinea boasts a 5 MW solar hybrid microgrid optimized by Princeton Power Systems.  Graziosa blends solar, wind, gas turbines, NMC storage, and a Fuel Cell for its highly diversified microgrid.  Robben Island, like Alcatraz in the US is a famous prison that also boasts an innovative microgrid for tourists.  Graciosa in the Azores has slashed fuel imports with solar, wind, and NMC battery storage.  Other African islands diversifying their microgrid mix include Santiago, Sal Island,
Africa's mining sector have also been deploying microgrids in Africa to maintain production during frequent power outages in the middle of the continent.  Electricity in the interior is often cheap thanks to hydropower and government subsidies, but reliability is low.
In South Africa, the Zwartkop Chrome Mine and and Thabazimbi Chrome Mine are operating on a gas-diesel hybrid microgrid.  Also in South Africa, ABB is "drinking their own kool-aid' with a microgrid with a large solar footprint on the ABB Longmeadow Facility.
Africa Microgrid News
Hundreds of millions of phones (and smartphones) have been activated in Africa. But the aspiration of portable and renewable off-Grid solutions for all households still appears …
After decades of failed initiatives to extend electricity access, over 600 million people in Africa still do not have access to electricity. With current trends, it will take …
In Africa's quest for power sufficiency, there is a vehicle, a driver and the passengers. With the private sector/investor's interest being the driver, governments & policies, …
Since the mid-1990s, external finance to Africa's power sector has averaged only around US$600m per year of public assistance, plus a similar volume of private finance, according …
Kenya Microgrid Company SteamaCo Is Deploying Renewable Energy, Pay-As-You-Go Microgrids In Rural Africa One of the most interesting aspects of distributed energy is that rural …
With Africa's exciting growth path and the fact that most Sub Saharan African countries are working on policies to fast track investment in the power sector & renewable energy …
Part of a $20 million round of Series A VC funding, Caterpillar Ventures is taking an equity stake in Powerhive, a pioneering developer and vendor of smart microgrids that network …
After completing their flagship 'FractalGrid' at Camp Pendleton, CleanSpark CEO Michael Firenze told Microgrid Media that 2016 would serve as the tipping point for the transition …
This article was written by D.A. Barber for AFKInsider. It is being reposted with permission. With Africa's push for rural electrification, microgrids — especially those that …
Renova Power Networks and CleanSpark on January 5 announced a partnership to hasten development and deployment of renewable energy microgrids worldwide. Denver-based Renova has …
You may not be surprised that we are bullish on microgrids, but we are unaware of an argument against significant microgrid growth in the coming years. By definition, microgrids …
The Paris climate negotiations have exceeded most expectations, concluding in an ambitious global agreement on limiting carbon emissions to restrain the impacts climate change. …